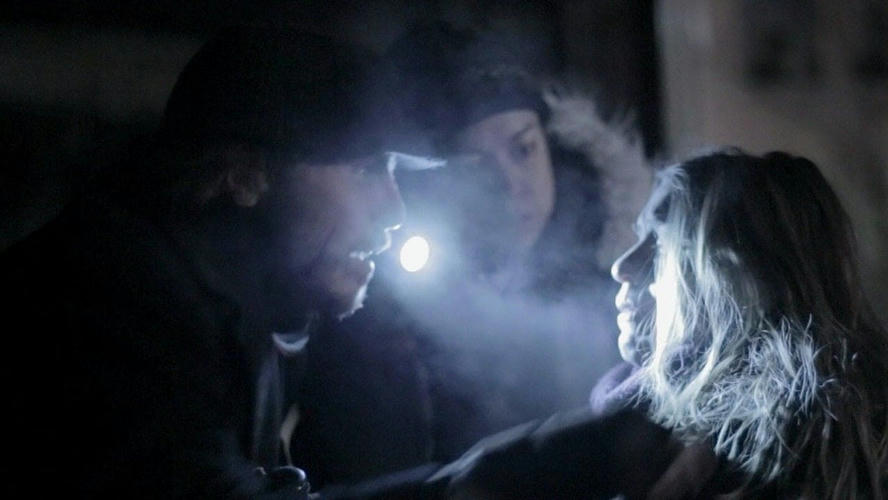 I found this one on DVD at a second hand shop with the title The Living Dead, which happens to be the title used for the UK DVD release. Took me a bit of searching around the net to find that. It is also known as Battle of the living dead in some regions it seems.
In any case, I did not have great hopes for it, but thought it could bring a bit of the old zombie havoc entertainment. Much to my positive surprise it was fairly low on the zombies, and more on the inter-personal relationship between the main characters. It turned out to be a pretty interesting film after all.
We follow Penelope and Josh as they journey through a ruined city on the search for food and other survivors years after a cataclysmic event that caused a lot of people to become infected with some strange virus turning them into zombies. When they encounter another susrvivor, Abira, their little world changes dramatically.
It's the dynamic between these three characters that give the film it's drive and nerve, and in my opinion turns it into something more interesting than a general zombie movie.